WHO
WE ARE
Golars understands the importance of protecting your business, the environment, and the health and safety of those around you.
Golars is a trusted provider of full-service compliance management services designed to assist clients in staying up-to-date with the constant changes in the regulatory environment. Our team of seasoned experts offers comprehensive support and guidance to ensure that your business seamlessly meets its regulatory obligations.
Dealing with state, local, and federal regulators can be extremely challenging, particularly given their unique modes of operation. However, with Golars on your side, you can rest assured that your compliance needs are in safe hands. Our experienced staff routinely collaborates with various regulatory agencies and possesses a deep understanding of their expectations and requirements.
At Golars, we recognize that maintaining compliance is a critical aspect of any business' success. That is why we strive to provide our clients with proactive, effective, and innovative solutions that address their compliance concerns. Whether you have faced regulatory scrutiny in the past, received a violation, or have been served an enforcement order, our team has the knowledge and expertise to help.
Om Narla
As Golars' founder, chairman and chief executive officer, Om Narla has served as an environmental consultant since 2004.
Om Narla
Chairman and Chief Executive Officer
Shilpa Narla
As Golars' President, Shilpa Narla has been an integral part of GOLARS growth.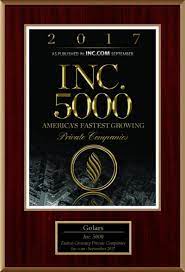 WHY
CHOOSE GOLARS?
Choose GOLARS: Your Trusted Partner for Environmental Solutions
Why should you choose GOLARS for your environmental needs?
Here are the reasons that set us apart:
Experience and Expertise
GOLARS LLC was incorporated in Indiana in 2008 by a team of industry experts. Led by Mr. Om Narla, an Environmental Engineer and CHMM certified professional, along with co-founders Mr. David Russian, a licensed Professional Engineer, and Mr. Sanka Prasad, an engineer and Senior Manager from a top 10 Fortune 500 company, we bring a wealth of knowledge and experience to every project. With our integrated services, including site investigation, Brownfield redevelopment, remediation, contaminated sediment services, and waste management, we have successfully tackled a myriad of projects.
Innovative Technologies
We believe in harnessing the power of innovation to deliver powerful solutions to our clients. By combining cutting-edge technologies with best-in-class products, we provide efficient and effective outcomes. Our commitment to staying abreast of the latest advancements in the industry ensures that you receive the most up-to-date and reliable solutions for your environmental challenges.
Sustainability and Compliance
At GOLARS, we understand the importance of sustainability, government regulations, and environmental concerns. Our team is dedicated to crafting solutions that not only meet compliance requirements but also promote sustainable practices. By prioritizing ethics, integrity, and transparency, we ensure that our services align with responsible business practices and industry regulations. Our in-house scientific, technical, and business expertise guarantee the highest quality services using the latest innovative technologies.
Trust and Reliability
We value building strong relationships with our clients. By approaching each project with transparency and solution-based communication, we establish trustworthiness and reliability from the start. Our commitment to exceptional service has resulted in over 90 percent of our business coming from repeat clients and referrals. We strive to exceed expectations, delivering results that outperform industry standards and provide you with the confidence and satisfaction you deserve.
Proven Track Record
GOLARS has demonstrated substantial growth since its inception. As an entrepreneurial leader in the industry, we have expanded our services to five other Midwest states in just three years. Our success is driven by our entrepreneurial leadership, dedicated team of over 55 employees, and our ability to create our own niche in a highly competitive industrial market.
Certifications and Affiliations
We hold important certifications and affiliations, including Women Business Enterprise (WBE) with the State of Indiana, Minority Business Enterprise (MBE) with the City of Indianapolis, Disadvantaged Business Enterprise (DBE) with INDOT, Airport Concession Disadvantaged Business Enterprise (ACDBE), and membership in the Midwestern States Environmental Consultants Association (MSECA) and the Indiana Manufacturers Association (IMA). These credentials highlight our commitment to diversity, inclusivity, and compliance with industry standards.
Trusted Vendor
GOLARS is a registered vendor with the City of Indianapolis Public Works, City of Evansville, City of Lafayette, Eli Lilly, and FedEx, enabling us to provide environmental remediation services to these esteemed organizations.
Choose GOLARS as your trusted partner for environmental solutions. With our expertise, innovative technologies, commitment to sustainability, and proven track record, we are dedicated to helping you achieve success while safeguarding the environment. Contact us today and experience the GOLARS difference.